Our Programs
Prepare for your exams with India's most loved teachers.
Our Results
Avanti students shine in various competitive exams
Testimonials
Hear what parents/students say about us
Our topper, Debarsho with an AIR of 405 in JEE Main and 585 in JEE Adv. speaks about us
Chinmay Kunnur scored 225 in JEE Main and also got selected for NDA
Vedant Somani, AIR 36 in JEE Main shares tips and tricks to crack JEE
Parents share their enthusiasm and love for Avanti
Online Learning
Learn with India's most loved Science and Maths videos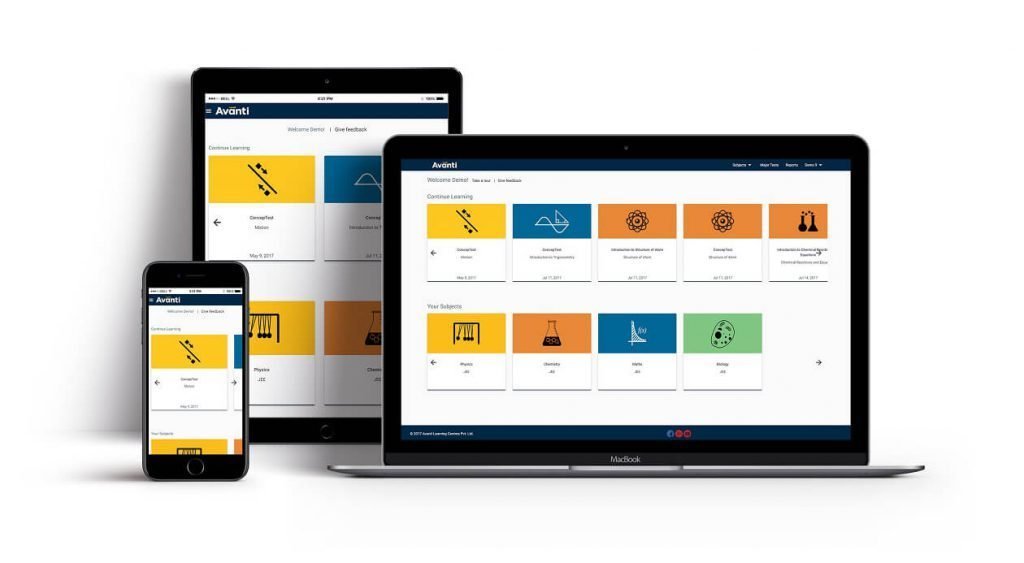 Learning Management System
Learn online with India's best Science and Maths teachers. Over 250+ hours of short, easy to understand videos including animations, illustrations, and simulations to make learning fun.
Have a question?
Speak to one of our advisors – Send us a message right here.