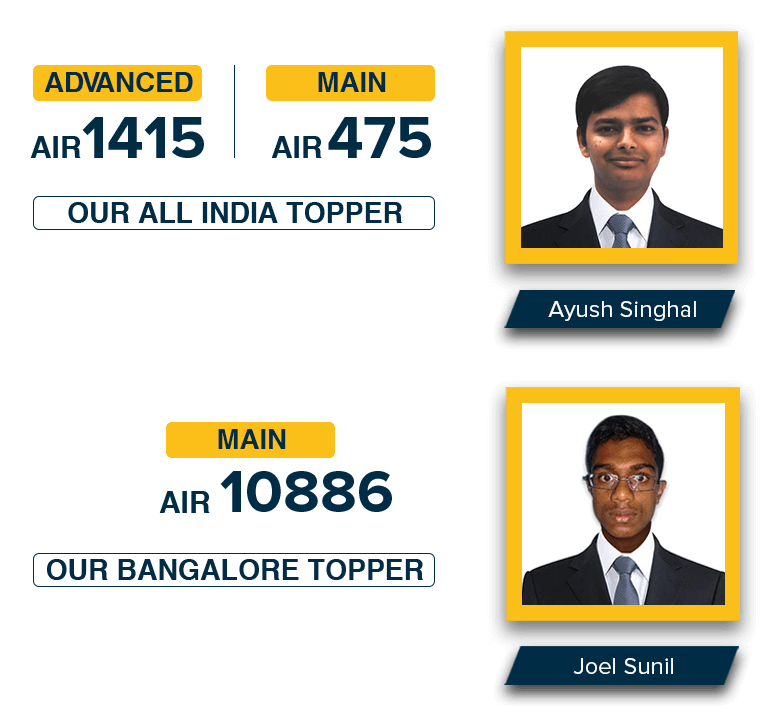 Bangalore's Best and most Successful Coaching Institute
Bangalore's premier IIT JEE, NEET, CET, Boards, NTSE and Olympiad coaching centre
Avanti Learning Centres in Bangalore has delivered successful results with a selection rate of 37% in IIT JEE (Main). Avanti has a faculty from the IITs and NITs and with a national footprint with 75 Centres in 12 states. We are the only coaching institute in Bangalore with a student to teacher ratio of less than 30:1 which helps teachers to pay individual attention to the students.
We have partnered with 3 major schools and school chains in Bangalore to conduct classes which are CMR group of institutions, Ekya Schools, and KLE society schools. Avanti's students have performed extremely well in KCET exam with 1 student in top 100 and 3 students on top 500. Our students have also shined in the several other exams like KVPY, NTSE and olympiads.
We are indebted to the parents for placing their trust on us to be transformative teachers and mentors for their children. We owe our success to you!
IIT JEE Coaching Bangalore  Results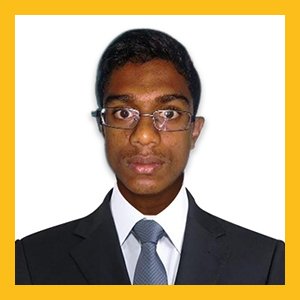 Joel Sunil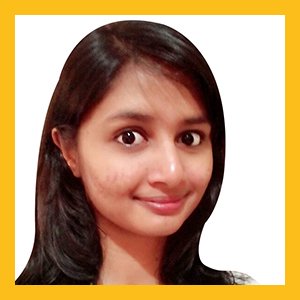 Likhita D
Divya M
Aim for the IITs, NITs and Top National Medical Colleges
Bangalore is major city in Karnataka with a lot of popular coaching institutes. What most of the coaching institutes lack is teacher-student interaction which leads to a very low success rate everywhere. At Avanti, due to our small batch size and constant mentoring, we help students to achieve the best according to their potential, also reducing the pressure on students by setting realistic goals at the very start of the session.
Avanti has partnered with reputed names like CMR group of institutions, Ekya Schools, and KLE society schools to help students studying in these schools to aim higher and be at par with competent students across the country.
This year, Avanti had a huge success in IIT JEE, KCET and Boards as well. We hope to increase all the numbers in future.
Compete with over 6,000 Avanti Students across India
Avanti has over 75 centres in 11 states across India. Our students come from some of India's most prestigious private and government schools including the Jawahar Navodaya Vidyalaya, Kendriya Vidyalaya, Vandana Convent, Christ Senior Secondary, DPS etc. and all Avanti students write the same mock tests,thus this gives you an accurate measure of your overall rank and also gives you a fair idea of how well you are likely to perform in the final exam.
No other coaching class in Delhi has such high quality students and such sophisticated technology.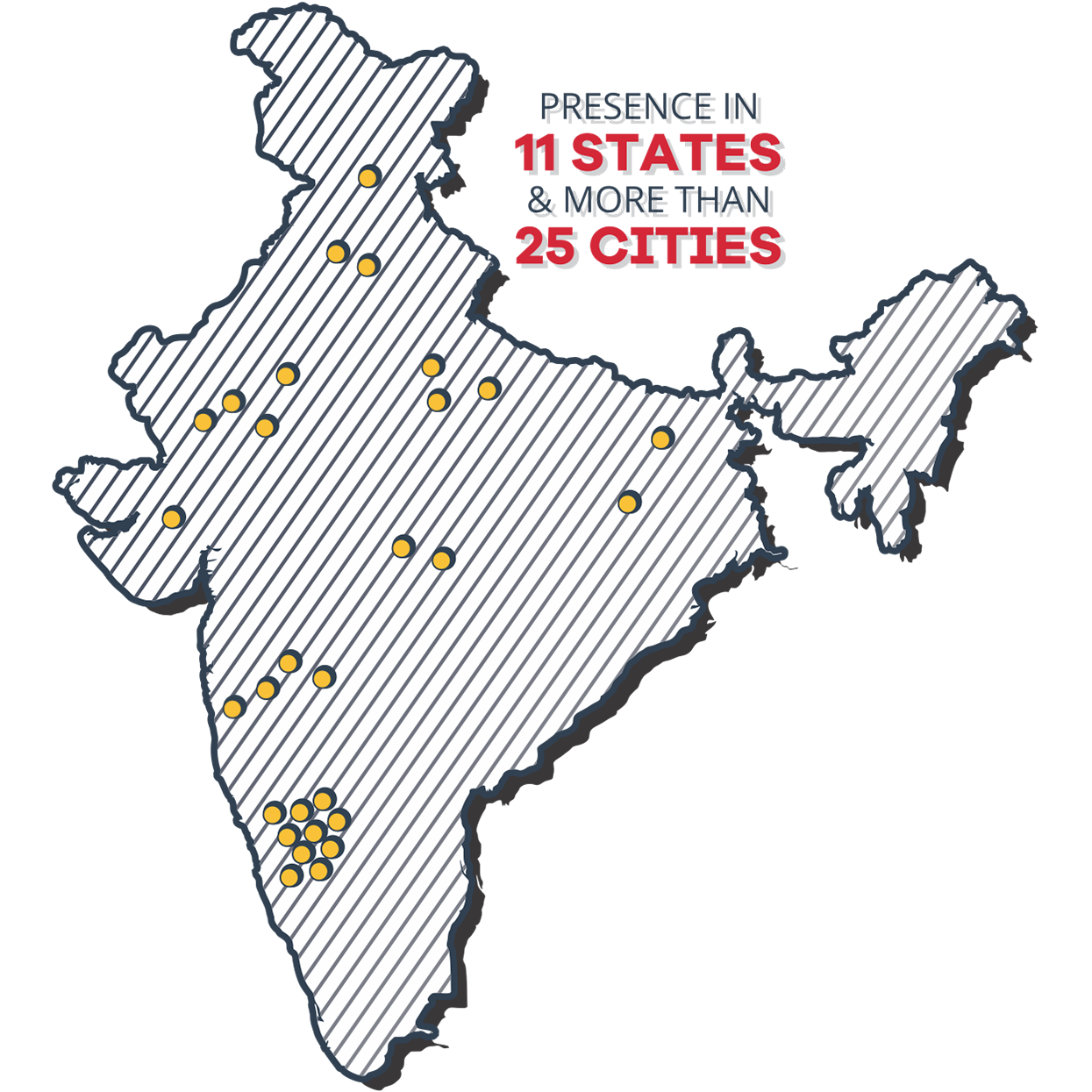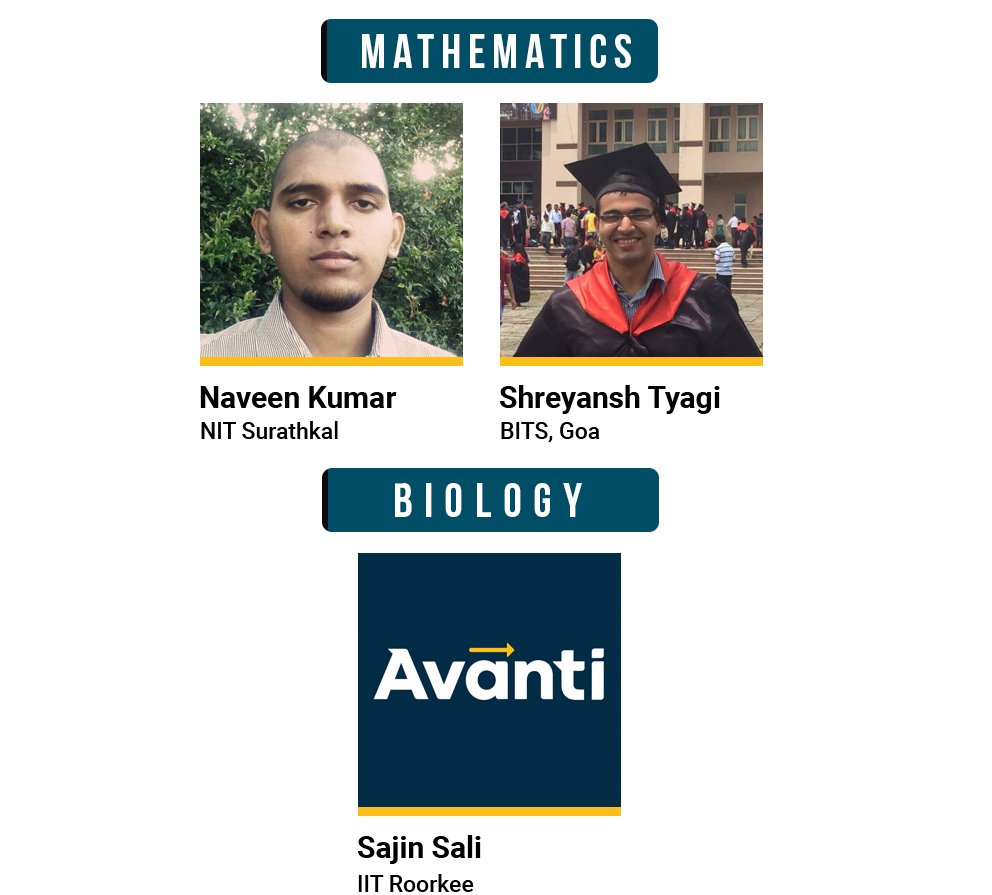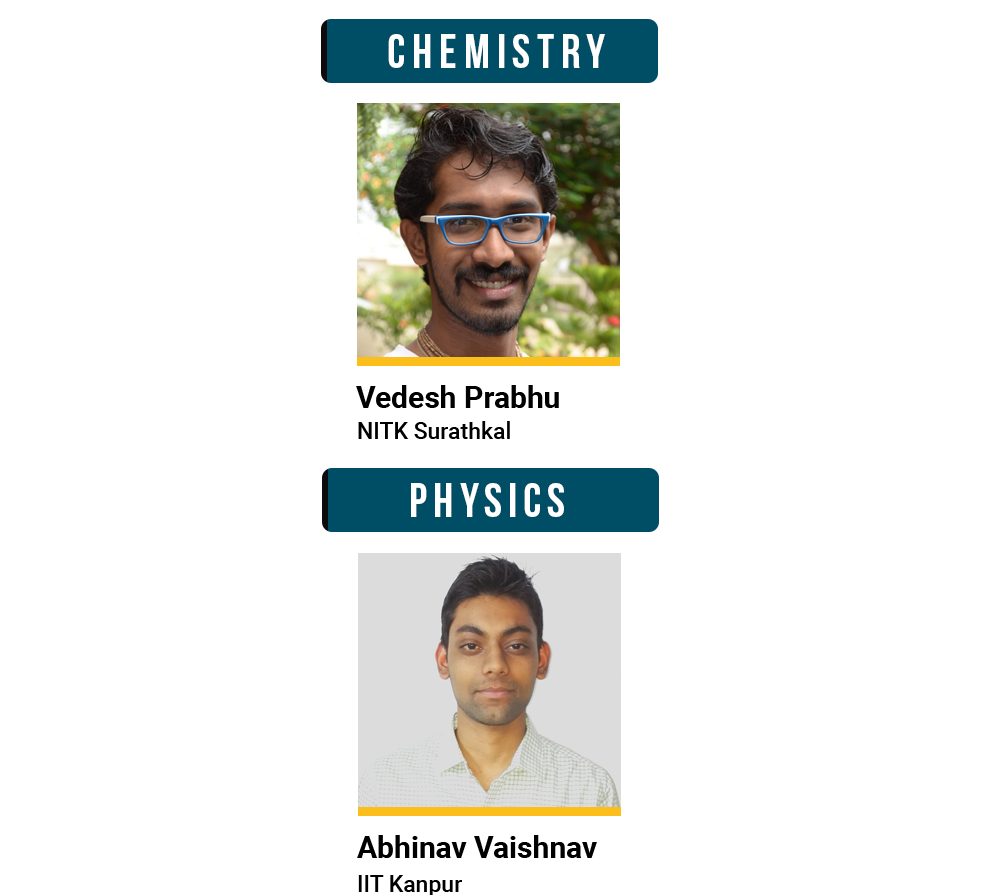 A World-Class Classroom experience
Avanti's Smart Gurukul experience has been carefully designed to ensure that every student achieves their full potential. Avanti has India's best selection rate at IIT JEE and several national competitive exams and is the only national coaching player to provide world-class care, teacher quality and individual attention.
Teaching Methods from the IITs and Harvard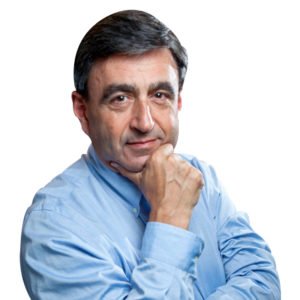 Internationally recognised scientist and researcher. Pioneer of the peer-learning pedagogy, now implemented by schools across the world and at Avanti.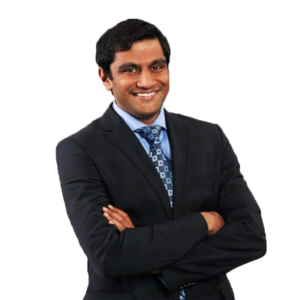 Co-founder and Curriculum Head
He was awarded the Draper Richards Kaplan Fellowship and Echoing Green Fellowship in 2012 for his work at Avanti. Before starting Avanti, Akshay served on the founding team of HeartFlow, a medical diagnostics company. Akshay graduated from IIT Bombay with a degree in Chemical Engineering and was enrolled in the MBA program at Harvard Business School.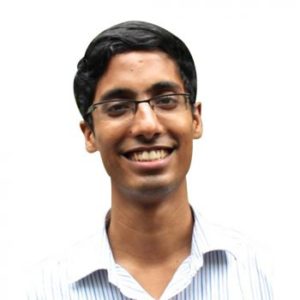 Prior to joining Avanti, Ashwin completed a two-year fellowship with Teach For India. After the fellowship, he also led the Mumbai Alumni Chapter of Teach for India. He graduated from IIT Bombay with a Mechanical Engineering degree and a minor degree in Management.
Avanti's Smart Gurukul Methodology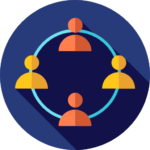 Small Batches and Individual Attention
Avanti has a batch size of 25-30 which enables us to give individual attention to each and every student. Individual learning plans are designed and tracked for each student based on aspirations and academic level
Our success is determined by the performance of each and every student and not only our top ranks at the JEE and NEET. Every student is equally important to us.  At the beginning of the year, we set a "Stretch Goal" for each student. This is based on our diagnostic test and the student's performance in class. For some, this could be a State Engineering/Medical College, for others it could be the NDA exam and for some, it would be the NITs, IITs or AIIMS.
The students' in-class participation and test scores. is tracked regularly. The child undergoes rigorous yet balanced entrance exam training. As the students make progress, the "Stretch Goal" is changed to match his current performance.  These realistic goals help us to coach the student for success without putting excessive pressure on the student.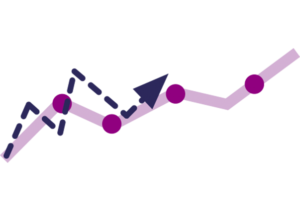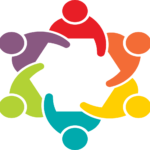 Focus on Self-Study and Group Learning
At Avanti we give great importance to self-study and in developing self-reliant learner. At the same time, our classrooms are structured such that our students work in groups on certain sets of problems and are asked engage in group discussions with their peers to come out with the best problem-solving methods for some of the toughest questions.
Learning Materials created by IIT/NIT alumni
Avanti's curriculum is created by experts from IIT/NIT. Each homework exercise contains questions distributed according to level of difficulty and contains large collection of questions to practice concepts learnt in the class.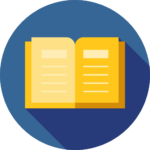 How the Class is Structured
Technology that Connects Students, Teachers and Parents 24/7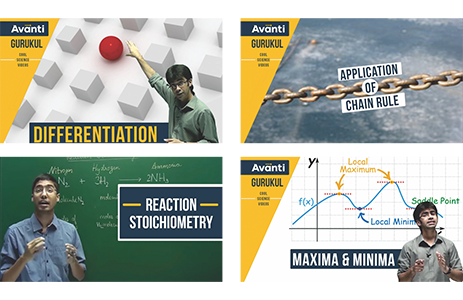 24/7 access to HD videos: Every Avanti student has 24/7 access to our online portal Digital content with over 400 hours of HD videos to take home and use in class.
In class
Video content with demonstrations and simulations
We teach problem-solving not rote memorization
Questions practiced in-class not left for homework
At home
"Revise" the entire class online on our LMS
Attempt practice tests at home
100% visibility on teaching and testing schedule
All India Test Series –  Avanti's JEE tests are designed to be accurate predictors of student performance on the IIT JEE Mains and Advanced. Our IIT-JEE, NEET preparation programs offers students:
85 Chapter Tests
12 Major Tests
12 Full syllabus tests
Can be taken online and offline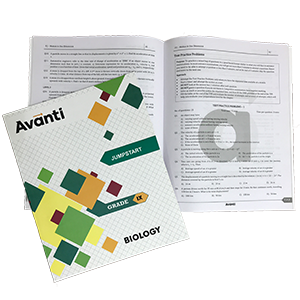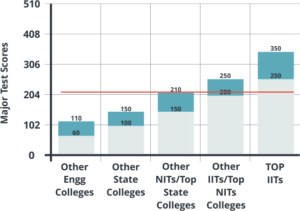 Personal Performance Tracking:
Online portal for self-study and performance tracking accessible on laptops, tablets and smartphones.
Compare individual and batch performances with other students across India.
Individual Performance Analysis
Guidance on what topics to prepare better
Guidance on how to improve test-taking strategies
SMS Based alerts for Parents
Parents are sent regular SMS based updates about test results and students attendance.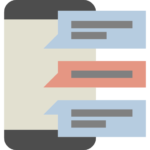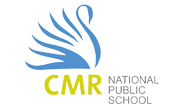 CMR group of institutions
Karnataka's most respected group of educational institutes. They have more than 20 years of academic excellence.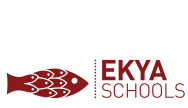 Ekya Schools
Part of the prestigious CMR Group of Institutes.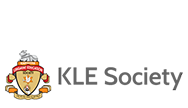 KLE Society Schools
KLE Society is the personification of education, research and health care with a sole vision to enrich and empower individuals to become successful and responsible citizens.
My child doesn't want to miss a single class at Avanti. This is the kind of relationship they have developed with the students. Hence, our love for Avanti.
One thing that helped me go through 2 years of preparation was my love for Science. I enjoyed studying and solving problems.
I was always curious to look at my test results and spent a lot of time in analysing my mistakes. This prevented me from repeating the same mistakes in my exam.
I am quite happy with my results especially that of JEE Main since I got a chance to score in top 500 of an exam that the entire country participates in. Result of JEE Advanced, though a little bit lower than my expectations, was still good enough. Also my board results were also good with me scoring a 95.6 aggregate which was primarily the reason i remained in my home city.
Avanti teachers helped me a lot in reaching my goals.
I express my deepest of gratitude towards team Avanti for helping me in achieving my dream. I'm extremely satisfied with my results in Karnataka PU board, KCET, JEE Main, JEE Advanced, KVPY etc. The high point was my selection in the prestigious KVPY exams for which, the teachers at Avanti had helped me a lot. These results of mine opened up doors for nearly all prestigious institutes (basic science, engineering , medical) . All this wouldn't have been possible without the able guidance and help of the teachers at Avanti.
Avanti's teaching method is very innovative. We have got a lot of activities here during class such as concept test through which we debate and discuss concepts with each other. Also I enjoy group discussion where we go over problems with our classmates before approaching the teacher to solve our doubts. The classroom experience at Avanti is very lively unlike other classes that I have experienced