NEET Preparation Tips(Class XI-XII)
A program that focuses on preparation for NEET/AIIMS and Boards for Class XI and XII students
Program Features
Comprehensive coverage of NEET and Boards
Our NEET Coaching program consists of 18 contact hours per week with our expert faculty from India's top colleges

Best NEET coaching classes with course plan that is aligned with PU and School to reduce stress on students

Regular Doubt Solving – Doubts are solved regularly during classes to strengthen the NEET preparation to crack the exam. Additional doubts can be asked after the class.

Practice Material and Question Banks: Our NEET class consists of exhaustive study material with over 11000 practice questions is provided.
Regular, high-quality tests with detailed reports
75 Chapter tests – Weekly Tests are conducted to test the concept of each topic

All India Tests – More than 26 Major tests which include entire syllabus covered are conducted. The ranks are indicative of performance as compared to students all over the country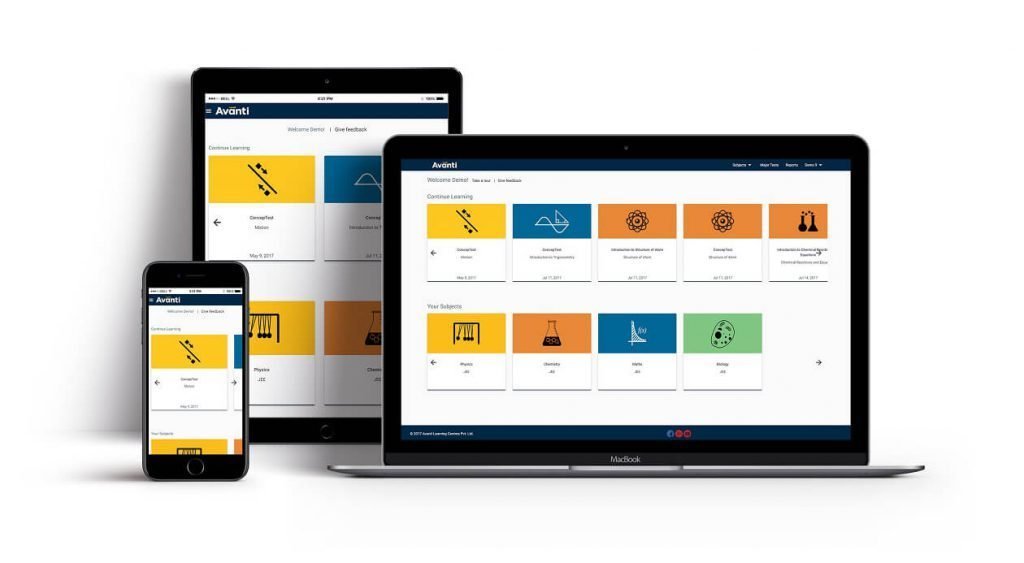 Learning Management System
Learn online with India's best Science teachers. Over 250+ hours of short, easy to understand videos including animations, illustrations, and simulations to make learning fun. SMS Alerts for Parents & Students.
Have a question?
Speak to one of our advisors – Send us a message right here.