NTSE 2019-20
National Talent Search Examination (NTSE) is one of the most prestigious national level scholarship programs. Its aim is to identify talented individuals and nurture them. This exam is conducted by National Council of Education Research and Training (NCERT) for Std. 10th students. The exam is held on two stages viz. Stage 1 (State/UT level) and Stage 2 (National level). Every year about 50 Lakh candidates apply for this program and 2000 candidates are awarded this scholarship. This article will provide you with all the details regarding NTSE.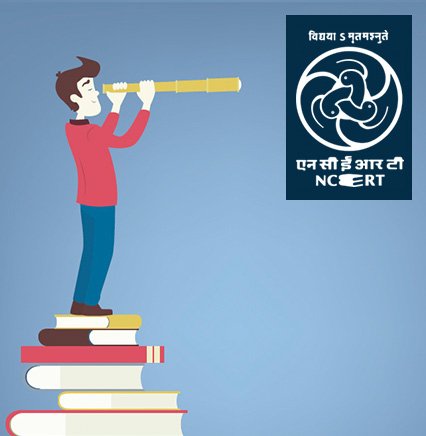 | | |
| --- | --- |
| NTSE 2019-20 Events | Important Dates |
| Last submission date of NTSE 2019 Application Form | To be notified by the respective State/UT. It may vary from state to state (5th September 2019 tentatively) |
| NTSE 2019 Admit Card for Stage 1 | October 7, 2019 to October 20, 2019 tentatively |
| Stage 1 Exam in Mizoram, Meghalaya, Nagaland and Andaman & Nicobar Islands | November 2, 2019 |
| Stage 1 Exam in all other States/UTs  | November 3, 2019 |
| | |
| Stage 2 Exam in all the States/UTs | May 10, 2020 |
Who can Apply? – NTSE Eligibility Criteria
Candidates currently studying in Std. 10th can apply for the NTSE. The stage 1 of the NTSE examination is conducted by different states/UT, thus depending upon the location of your school, you can apply for the examination. There is no domicile restriction for the examination. Candidates registered under Open Distance Learning (ODL) are also eligible for this scholarship, provided he/she is less than 18 years of age, unemployed and appearing for the Std. 10th examination for the first time.
Syllabus for NTSE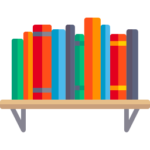 NTSE consists of two sections
1) Mental Ability Test (MAT)
2) Scholastic Ability Test (SAT)
The questions are Multiple Choice Questions (MCQ's). Further, the MAT section would consist of Verbal and Non-Verbal Reasoning and SAT section would consist of Mathematics, Social Sciences, and Science. The details of the syllabus are given here:
Selection Process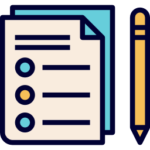 The selection process of NTSE has two stages viz. Stage 1 and 2. Stage 1 is conducted by the State/ UT and stage 2 is conducted by the NCERT. Only the students scoring above cut-off (as announced by NCERT every year) in stage 1 are eligible for stage 2. Students clearing stage 2 would be awarded the scholarship.
For Stage 1, the qualifying marks for a general category candidate are 40% and for SC/ST/PH candidate is 32% in each paper (MAT & SAT).
How to Apply for NTSE? – Application Procedure
NTSE application form will be made available for all states and UT's by their respective state governments and UT's and the candidates are to fill their respective application form provided by their state governments and UT's before the prescribed deadline. Students should request NTSE forms their school itself, or contact the states liaison officer. As per the application process of NTSE- 2019, the application forms are to be signed by the school principal. The details regarding the complete application process and form filling are available here.
NTSE Exam Paper Pattern
Stage 1 (State/UT level):
This stage will comprise of 2 papers viz. Mental Aptitude Test (MAT) and Scholastic Aptitude Test (SAT)
Paper
Test
No. of questions
Marks
Duration

Paper-1

Mental Aptitude Test (MAT)

100

100

120 minutes

Paper-2

Scholatic Aptitude Test (SAT)

100

(Science- 40,
Mathematics – 20,
Social Sciences – 40)

100

120 minutes
Stage 2 (National level):
The pattern will be similar to stage 1 for this stage. Also, there will be no negative marking.
* If there is any change in the pattern for Stage-II examination, then the same will be communicated later on through NCERT website www.ncert.nic.in
Tips and tricks to crack NTSE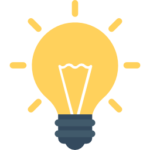 Follow state board and NCERT books –

You are advised to follow the state board books for stage 1, and NCERT std. 9th and 10th

text books

for the NTSE stage 2 exam. You should be

thorough

the test books since you will find your basics here.

Choose your reference books wisely and stick to them –

Since there is a lot of content available on the NTSE, you are advised to choose your content wisely and follow it till the end. Do not build a library for yourself. 

Take a sample test –

Now, after preparing for a considerable amount of time, take a mock test and understand where you stand and strategize your preparation accordingly.

Analyse your performance – 

This probably one of the most important parts of your preparation. You should

analyse

your performance to understand your strengths and weaknesses. You work on your weaknesses and play to your strengths.

Work on individual sections – 

You should strengthen your MAT and SAT sections. Give sufficient time for both and also work on your general knowledge skills.

Work Hard – 

You have to practice and practice and practice. Solve as many questions as you can also if you get time, try solving puzzles like the Sudoku, Kakuro etc. to improve your analytical skills. Devote 3-4 hours every day for your preparation. Get exposed to a variety of questions so that the exam doesn't surprise you. Get out of your comfort zone and know that here's where all the magic happens. All the best!!
Admit Card and Exam Centre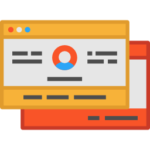 Make sure that NTSE admit card is not detached from the application form. The NTSE admit card will be sent to the chief superintendent of the examination centre after the allocation of the numbers. You can collect the admit card from the chief superintendant of the examination centre at least one week before the examination.  A printout of the NTSE admit card is compulsory for the NTSE exam. Candidates not carrying the admit cards will not be allowed to take the examination.
Cut-off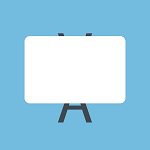 Cut off percentage for General and SC/ST/PH would be 40% and 30% respectively. The details the last year's cut off are given here.
Number of Scholarships awarded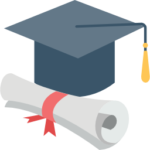 Starting 2019, 2000 Scholarships will be awarded. The amount of the scholarship is as follows:
1. Scholarship of Rs. 1250 per month for 11th and 12th Std
2. Scholarship of Rs. 2000 per month for UG and PG
3. Scholarship for Ph.D. will be fixed as per the UGC norms
NTSE Reservations:
1. 15% scholarship for the SC category
2. 5% scholarship for the ST category
3. 4% for Physically challenged group of students
You can learn more about NTSE result for the previous year here: