Joint Entrance Examination – JEE Advanced
IIT-JEE Advanced is the second stage examination of JEE (Joint Entrance Examination) through which one can get into various IITs along with some CFTIs – Central Government funded technical institutions like IISc Bangalore and IISERs of the country. Only the candidates who clear JEE Main and secure rank under 2,20,000 are eligible to appear for JEE Advanced.
Through JEE Advanced, IITs offer admissions to various undergraduate courses including Bachelor's, Integrated Masters or Bachelor‐Master Dual Degree in Engineering, Sciences, Architecture, and Pharmaceutics. There are various courses offered at IITs, some courses such as B.Tech in Computer Science, Mechanical, Electrical are offered in all the institutes while other courses such as B.Tech in Biotechnology, Environment, BS Economics are restricted to few IITs. There are some new courses in Design and Aeronautics being introduced or supplemented in newer IITs such as IIT Gandhinagar and IIT Hyderabad. Also, the admission to various courses is based on the cutoff and number of seats available in an IIT which is different in different IITs. Around 10,572 undergraduate seats are filled every year through JEE Advanced.
Note:
i) Candidates must visit the website of various CFTIs for applications date and eligibility criteria.
ii) National University of Singapore (NUS) accepts JEE Main/ Advanced score for bachelor's programs intake.
JEE Advanced is one of the toughest exams on the planet. In order to crack JEE Advanced, the student is required to have a clear understanding of the syllabus and a strategy to go through that syllabus in 2 years. The JEE Advanced exam paper questions are based on XI-XII grade Physics, Mathematics, and Chemistry syllabus. These simple concepts are mixed in one single question to make a multi-chapter/concept based questions, thus making them a bit difficult to solve in given time frame for students. These questions are solvable if a student is exposed to similar questions which require some algebraic/mathematical manipulation and practices a lot of questions over the span of two years.
Even if you start in April you need to cover 1 chapter per week for the JEE.

The syllabus of JEE Advanced is pretty vast and lengthy. It includes all the chapters covered in XI and XII class Physics, Chemistry and Mathematics NCERT textbooks.  Also, IIT-JEE syllabus keeps on changing slightly every year with some addition or subtraction of topics. So aspirants must keep an eye on the previous years and present year syllabus for better planning and good preparation. You can find detailed IIT-JEE Advanced syllabus here.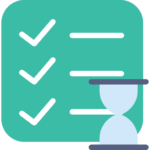 The examination pattern of JEE Advanced more or less remains the same, with slight formatting in the way the questions are asked. For instance, an extra column was introduced in Matrix Match type question in JEE Advanced 2017 Paper. The pattern of questions which have been asked in the last 5 years includes MCQs with more than one correct answer or only one correct answer, Matrix Match, Single Integer Answer questions with no options.
The JEE Advanced exam consists of 2 papers conducted on a single day.  Both the papers are available in two languages viz., Hindi and English. Both the papers include 3 sections with equal weightage:
The marks distribution of JEE Advanced 2020 subject-wise is given below:
| | | |
| --- | --- | --- |
| S.No. | Subjests | Total Marks |
| 1 | Paper 1 & 2 | 366 (183 in each paper) |
| 2 | Total marks in Physics | 122 (61 each in Paper-1 and Paper-2) |
| 3 | Total marks in Chemistry | 122 (61 each in Paper-1 and Paper-2) |
| 4 | Total marks in Mathematics | 122 (61 each in Paper-1 and Paper-2) |
Talking of the JEE Advanced, the paper not only judges your comprehension skills but also your theoretical concepts and reasoning abilities.
There are plenty of books and practice material available for JEE. Though there is no end to what all books you can use during your preparation, NCERT for all three subjects i.e. Physics, Chemistry, Mathematics and H.C. Verma for Physics are a must. The notes given at coaching are very useful as the syllabus is vast and these notes make it easy to understand. J.D. Lee for Inorganic Chemistry, Solomon for Organic Chemistry, S.L. Loney for Trigonometry etc. are some of the most preferred reference books for JEE. Also, ensure that you have a priority list in which you should solve these books. For instance, it is must that you solve all the problems given in H.C. Verma before you start solving Irodov. You need to make sure that you are dedicating sufficient time to all the subjects and not engaged in mastering one subject at the cost of other subjects. You can get a complete list of best books for IIT JEE here.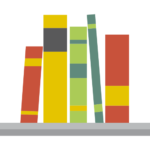 Prepare for the toughest engineering entrance exam in India with the best faculty. At Avanti, we have more than 200 teachers from the IITs, NITs and other top-notch institutes, teaching at various locations across India. Avanti prepares students from classes VIII to XII for various exams like JEE Main, JEE Advanced, NEET, Olympiads, NTSE, KVPY, CBSE and other state board exams across India.
Choose a Mode of Learning
The most awaited results for IIT-JEE Advanced 2019 were released on June 11, 2019. Sarvesh Mehtani of Chandigarh topped the JEE Advanced 2019 with a score of 339 out of 366. Akshat Chug from Maharashtra secured the second position. The cutoff for the year 2019 witnessed a considerable rise compared to the cut-off of JEE Advanced 2018. A considerable rise was witnessed in IIT -JEE Advanced 2019 cut-off marks(128 marks) as compared to 2018's cutoff marks(75 marks). The cutoffs marks are different for different categories, lowest for PWD. A candidate has to clear the sectional cut-offs (subject cut-offs) along with the aggregate cut-off after which he/she will be considered for admission into various IITs. Check the complete cut-off of JEE Advanced 2019.
Also, check the complete list of top 10 rankers in IIT-JEE Advance 2019, their marks and their success stories. Read the complete interview of Sarvesh Mehtani here.
IIT-JEE Advanced 2019 has witnessed an increase in the number of students qualified for IIT-JEE Advanced as compared to 2018. While 2,20,000 students were eligible to take the JEE Advanced exam, only 1,72,024  students took the exam, out of which 50,045 students qualified IIT-JEE Advanced and were allotted ranks. Though only 10,545  students were allotted a seat at IITs, 421 seats remained vacant after the 5th round of counselling. To know more read the complete article on IIT-JEE Advanced Result Analysis 2019.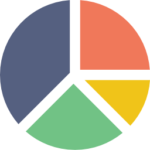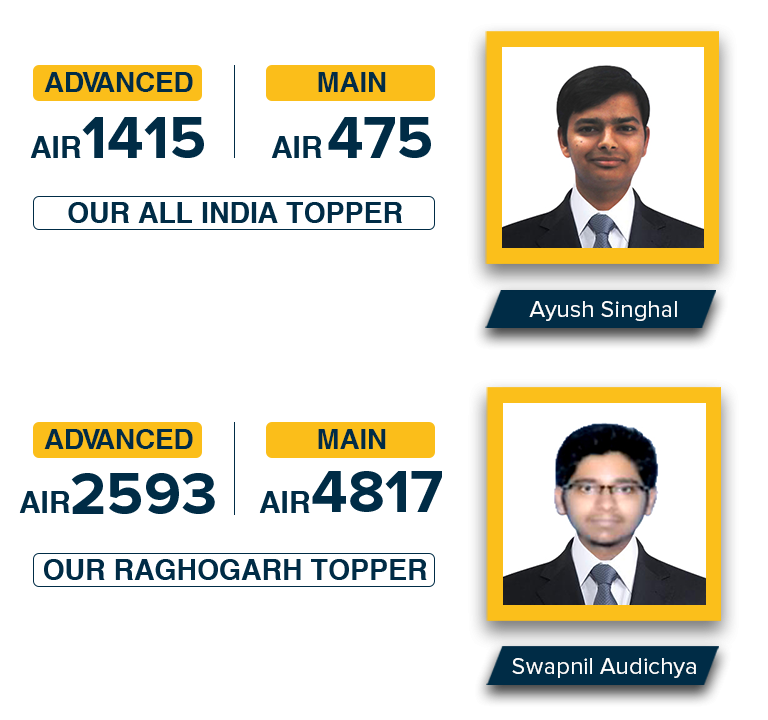 At Avanti, our students have been reaching new heights every year in the JEE results. 219 out of 610 students selected in JEE Mains while 37 students got selected in JEE Advanced. Ayush Singhal, a boy from a Guna(Madhya Pradesh) got AIR 475 in JEE Main while AIR 1415 in JEE Advanced followed by Swapnil Audichya who got AIR 2593 in JEE Advanced and Rushikesh Patil who got an AIR of 3458 in JEE Advanced.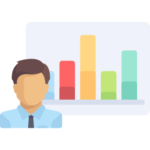 The results for the prestigious IIT-JEE Advanced 2018 were released on June 12, 2018. Aman Bansal of Jaipur bagged AIR-1 in the Joint Entrance Examination(Advanced) 2018 followed by Bhavesh Dhingra[AIR-2] a boy from Yamuna Nagar and Jaipur boy Kunal Goyal[AIR-3] respectively. In 2018, IIT Guwahati conducted on JEE Advanced 2018 on May 22. In 2018, 155948 candidates registered for the exam. Check the list of top 10 students for the previous year.
IIT- JEE Advanced cut-off for 2019 was 128 marks for General, 115 marks for OBC and 64 marks for SC/ST. There is a sectional cut-off for each section- Physics, Chemistry, Mathematics which is required to be cleared by the student to be eligible for admission in IIT, failing which student can be denied admission even if he/she clears the overall cut-off. The subject wise cut-off is decided by the organising committee of JEE Advanced based on different factors like the number of applicants, difficulty levels of the exam paper etc. Check the Cutoff for JEE Advanced 2019, sectional cutoff of 2019 Physics, Mathematics, Chemistry.
Based on previous year IIT-JEE Advanced branch wise cut-off(opening and closing rank for each branch), students can get an idea about the IITs they wish to target. Check JEE Advanced Cutoff 2019 for different IITs
The popularity of a particular branch increases its branch cut off. Factors like placement, future scope, number of government job openings increase the popularity of a particular branch. Branches like Computer Science, IT, Electrical and Civil engineering are among the most popular branches in IITs. You can find the branch-wise cutoffs(opening and closing rank) of different IITs, NITs, IIITs and GFTIs here.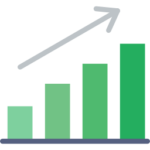 JEE Advanced registrations open in the month of May, after the Mains result is announced. Admit cards are issued within a week of registration and are required to be downloaded within 10 days of release. Below are the exact date timetable followed in the year 2020. To know more about the registration process and important dates, click here:
S.No.

Events

Dates

1.

Online Registration (open)

1 May, 2020

2.

Online Registration (closed)

6 May, 2020

3.

Last date of Fee submission

7 May, 2020

4.

Admin card released

12 May, 2020 

5.

JEE Advanced 2020 Entrance Exam:




Paper 1




Paper 2 

17 May, 2020




9 AM to 12 Noon




2 PM to 5 PM

6.

(a) Online Display of ORS and scanned responses of JEE Advanced 2020




(b) Request for Review of Scanned Responses

Fourth week of May 2020 (Tentative)

7.

JEE Advanced 2020 display of answer keys

First week of June 2020 (Tentative)

8.

Candidates feedback on JEE Advanced 2020 answer keys

First week of June 2020 (Tentative)

9.

Announcement of JEE Advanced 2020 Result

Second week of June 2020 (Tentative)

10.

Registration for Architecture Aptitude Test 2020

Second week of June 2020 (Tentative)

11.

Architecture Aptitude Test 2020

Second week of June 2020 (Tentative)

12.

Announcement of Architecture Aptitude Test Result 2020

Third week of June 2020 (Tentative)

13.

Seat allotment through JoSAA

Third week of June 2020 (Tentative)
In 2019, IIT- Kanpur facilitated the release of the JEE Advanced – Admit Card for the candidates who applied for JEE Advanced 2019. The admit card is issued once the candidate registers and pays the registration fee after which he/she can download the admit card for JEE Advanced 2019. The admit cards are to be downloaded within 10 days after release.
The admit card has to be downloaded, printed and kept safely for future purposes. JEE Advanced admit card contains some important details of the candidates like – Name, Roll Number for JEE Advanced 2017,  Photograph, Signature, Date of Birth, Address for Correspondence, Category and Language of the question paper. The admit card will contain the name and the address of the examination centre allotted to the candidate. Since admit cards for 2020 aren't available yet, for more information on admit card, important dates, steps to download the JEE advance 2019 admit card, how to download JEE advance admit card if you forgot the registration number, what to do if admit card is unavailable, please visit JEE Advance Admit Card 2019.
Eligibility criteria for JEE Advanced 2019
There is a certain eligibility criterion decided by the organizing committee for IIT-JEE aspirants. The eligibility criteria are subjected to change every year so candidates are advised to check the eligibility for JEE Advanced before filling up the registration form. If any candidate does not meet the following criteria then his registration would not be accepted. So carefully read the JEE Advanced 2019 eligibility criterion given below.
Applicants should have passed class 12th examination from a recognized board/university with a minimum of 75% marks (for General) and 65%(for SC/ST/OBC/PWD) or

the candidates must be within the category-wise top 20 percentile of successful candidates in their respective class 12th or equivalent board exam.

Applicant should be among the top 2,20,000 candidates of JEE Mains 2019.
As shown in the following table, the usual order will be followed while choosing top 2,20,000 candidates in various categories who have scored positive marks in JEE (Main) 2019.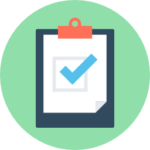 Order
Category
Number of "Top" Candidates
Total

1

OPEN

1,07,767

1,11,100

2

OPEN-PWD

3,333

3

OBC-NCL

57,618

59,400

4

OBC-NCL-PWD

1,782

5

SC

32,010

33,000

6

SC-PWD

990

7

ST

16,005

16,500

8

ST-PWD

495
A

pplicant should not have appeared for JEE advanced exam before 2017.

Applicant should not have accepted admission at any IIT earlier.

The applicant must have born on or after October 1, 1992 (for general) and October 1, 1987( for SC/ST/PWD)

Candidate must have passed the 12th class in either 2018 or 2019. However, the candidates whose result of 2016-17 was declared after June 2017 are eligible to JEE advanced.
Note
A candidate can attempt JEE (Advanced) a maximum of two times in consecutive years. Therefore, candidates who appeared in JEE Advanced 2018 for the first time are also eligible.
Candidates opting for Mining Engineering, Mining Machinery Engineering, Integrated M.Sc. program in Geology or Geophysics, or Petroleum Engineering should not have any form of colour blindness.
Candidates having the vision in one eye or with one-eyed vision are not allowed to opt mining engineering and mining machinery engineering.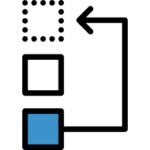 Each and every candidate has to fill three exam centres from the list of centres issued by the IIT which is conducting the IIT JEE Advanced exam. IIT Madras has released a list of zone-wise exam centres. Candidates should fill the centres which are closer to them. Mostly the exam centres allotted to the candidates are from their top two preferences but if the number of students is more at any particular centre then third preference is given to the candidate. It is also advised to visit the exam centre at least one day before the exam. Check the list of IIT JEE Advanced exam centres here.
JEE counselling 2019 & Seat allotment has been done through the online portal and is managed by JoSAA for admissions in IITs, NITs, IIITs and GFTIs.
Before 2015 the JEE counselling was done through JAB and CSAB. Admissions to various IITs were made through Joint Admission Board (JAB) whereas Central Seat Allocation Board (CSAB) is responsible for intake in various NITs, IIITs, and GFTIs. After 2015, JoSAA was set up by MHRD to manage the JEE counselling. The purpose of JoSAA counselling is to facilitate admission to 97 institutes (IITs, NITs and IIITs, CFTIs) through one common platform.
Admission to all the academic programs offered by these Institutes will be made through JoSAA counselling. There are some important points to remember for admission through JEE Main/JEE advanced 2019 like choice filling-in, dual reporting at the centres, how to withdraw the admissions, DOs and DON'Ts. To know more visit the following link.
Seat allotment matrix, also known as seat allocation matrix is the matrix that contains the complete data about the number of seats allotted to a particular institute. It also shows the category wise seat distribution among the different branches. Note that the seats are allotted to the deserving candidates according to their ranks. The allocation of the seats is based on the following factors – category of the candidate like general or reserved, position of the candidate in the rank or merit list, choices filled in the sequence of preferences given and seat availability in different categories. Every year, JoSAA declare the seat allotment matrix of 119 institutes that includes all IITs NITs and ISM. IITs have total 10,572 seats in total. Different IITs have the different number of seats allocated for admission. IIT Kharagpur has the maximum number of seats allotted counting to 1341 followed by IIT BHU with a total number of 1090 seats. Similarly, NITs also have a different number of seats. The total number of seats sum up to 17,390 in all the NITs. The highest number of seats have been allocated to NIT Raipur followed by MANIT Bhopal with 937 seats and NIT Rourkela with 900 seats.
There is a JoSAA seat allotment matrix for the Indian Institute of Technology, Indian School of Mines, National Institutes of Technology and Indian Institute of Information Technology.
Among the total seats allocated to a particular NIT or IIT, seats are distributed category wise like General, OBC seats, SC/ST/PwD seats.
To check the seat matrix click here.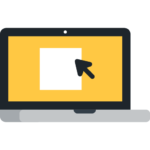 JoSAA counselling 2019 is done through an online portal. Participating institutes include 23 IITs, 31 NITs, 20 IIITs and 20 GFTIs. JEE qualifying candidates can get admission to any one of these colleges. Candidates should know about the participating institutions and their respective last year cutoffs while filling up their choices. You can find the list of participating institutes.
Important facts: Best Performing states of India in IIT- JEE Advanced 2019
Every year, more than 10000 students get admission into various IITs of the country. Students from various states are preparing to get admission in these elite institutions and make their state proud. In 2017, the IIT- Madras zone performed the best with 10,240 students qualifying JEE Advanced followed by IIT-Bombay zone with 9,893 students qualifying JEE Advanced.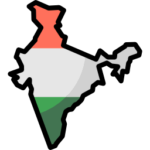 The registration for the IIT-JEE Advanced starts as soon as the results of JEE main are out. In 2019, the registration for IIT-JEE advanced 2019 started from April 28 and was done through an online portal. The last date of form filling for IIT-JEE advanced 2019 was May 2. Only those candidates were eligible to apply who cleared the JEE-Main and were in top 2,20,000 candidates of JEE main. Candidates were also allowed to apply after May 2 with a late registration fee till May 4. Candidates had to follow the following steps to complete their registration: register, fill the details, upload the documents specified and pay the application fees. The mode of payment of application fee can be online or offline. To prevent the candidates from filling up the wrong details, we are explaining the stepwise procedure of filling up the IIT-JEE advanced application form. We are also providing you with the list of documents which have to be scanned and uploaded for the completion of IIT-JEE Advanced registration. Candidates need to remember certain important dates for the future events in the process of IIT-JEE Advanced 2019 admissions. You can check those important dates for IIT-JEE Advanced 2019. Read the complete article on how to fill the IIT-JEE advanced application form 2019 here.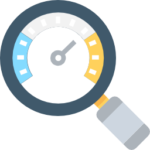 Rank Predictors are the tools through which students can predict their rank after calculating their marks from JEE Advanced answer key. This will be helpful for JEE aspirants in getting an approximate idea of the ranks thereby knowing the college in which they may get admissions.
In the following section, JEE Advanced Question 2016, JEE Advanced question 2015 and JEE Advanced question 2014 with the official JEE Advanced answer key 2016, JEE Advanced answer key 2015, JEE Advanced answer key 2014 and their respective solutions are provided. The basic idea of providing these previous years IIT JEE Advanced question paper with a solution is to prepare candidates properly for the competition and to give them an idea about the pattern of the JEE Advanced exam and have a strong grasp on the learning concepts on which IIT JEE questions are based. JEE Advanced Solved Papers would help the student to practice mock papers for JEE Advanced and gain confidence.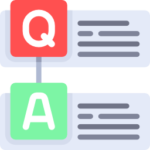 Frequently Asked Questions (FAQs)