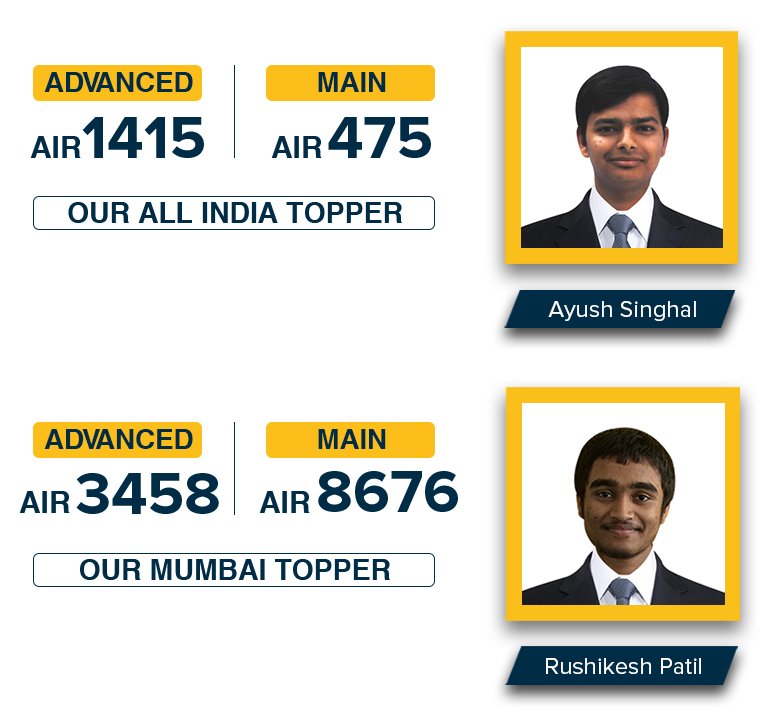 Mumbai's best and most successful Coaching Institute
Mumbai's premier IIT JEE, NEET, CET, Boards, NTSE and Olympiad coaching centre
Centre 1:

Rajgor Empire Building, 501, J.V. Road, Kapol Wadi, Pant Nagar, Ghatkopar, West, Mumbai, Maharashtra – 400086
Avanti Learning Centres in Mumbai has achieved tremendous results this year with a selection rate of 26% in IIT JEE (Main) and 15% in IIT JEE (Advanced). Our students shined not only in engineering entrances but also in the medical entrances. Avanti Mumbai has teachers from the IITs and NITs and with a national footprint with 75 Centres in 12 states.
We operate in Ghatkopar centre along with 5 other school partners. This year, Avanti-Mumbai has secured 2 ranks in top 4000 in JEE Advanced: Rushikesh Patil with an AIR of 3458 and Tejas Teral with an AIR of 3509. Srividya Venkateswaran secured an AIR of 1405 in NEET 2017.
We are indebted to the parents for placing the trust on us to be transformative teachers and mentors for their children. We owe our success to you!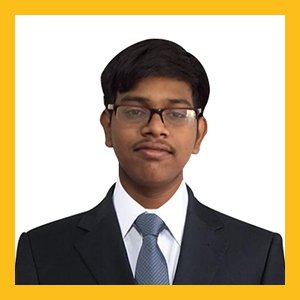 Tejas Teral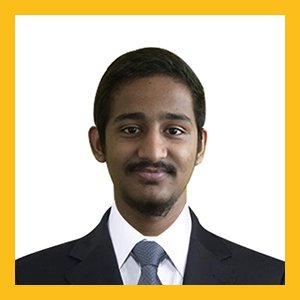 Abbas Hirkani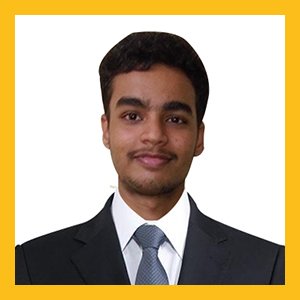 Ketan Gupta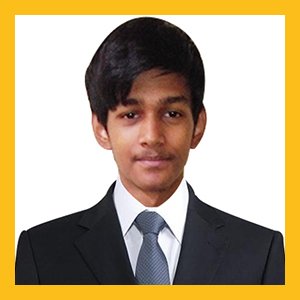 Vivek Singh
Aim for the IITs, NITs and Top National Medical Colleges
Mumbai has numerous coaching centres for IIT JEE and NEET. Despite this very few students are able to gain admission to the best Engineering and Medical colleges in India. Our aim is for the students to perform to their optimal potential and reach the best engineering and medical institutes they could achieve. Students from Mumbai also have an opportunity to appear for the Maharashtra CET and secure a seat in the prestigious engineering institutes in Maharashtra. Our students from Mumbai have secured seats in top engineering and medical colleges like IISER Pune and KEM & Seth GS medical college, Mumbai.
Avanti has partnered with reputed names like KLE College Mumbai, Daar Ul Rehmat Trust abdullah patel school, DRT A.E. Kalsekar college, Father Agnel's and NKES to help students in Mumbai to aim higher and be at par with competent students across the country.
This year, 25% of our students cleared the JEE Main exam. We aim for many more in the near future.
Compete with over 6,000 Avanti Students across India
Avanti has over 75 centres in 11 states across India. Our students come from some of India's best private and government schools including the Jawahar Navodaya Vidyalayas, DPS, KLE, CMR NPS, Ekya etc.and all Avanti students write the same mock tests,thus this gives you an accurate measure of your overall rank and also gives you a fair idea of how well you are likely to perform in the final exam.No other coaching class in Mumbai has such high quality students and such cutting-edge technology.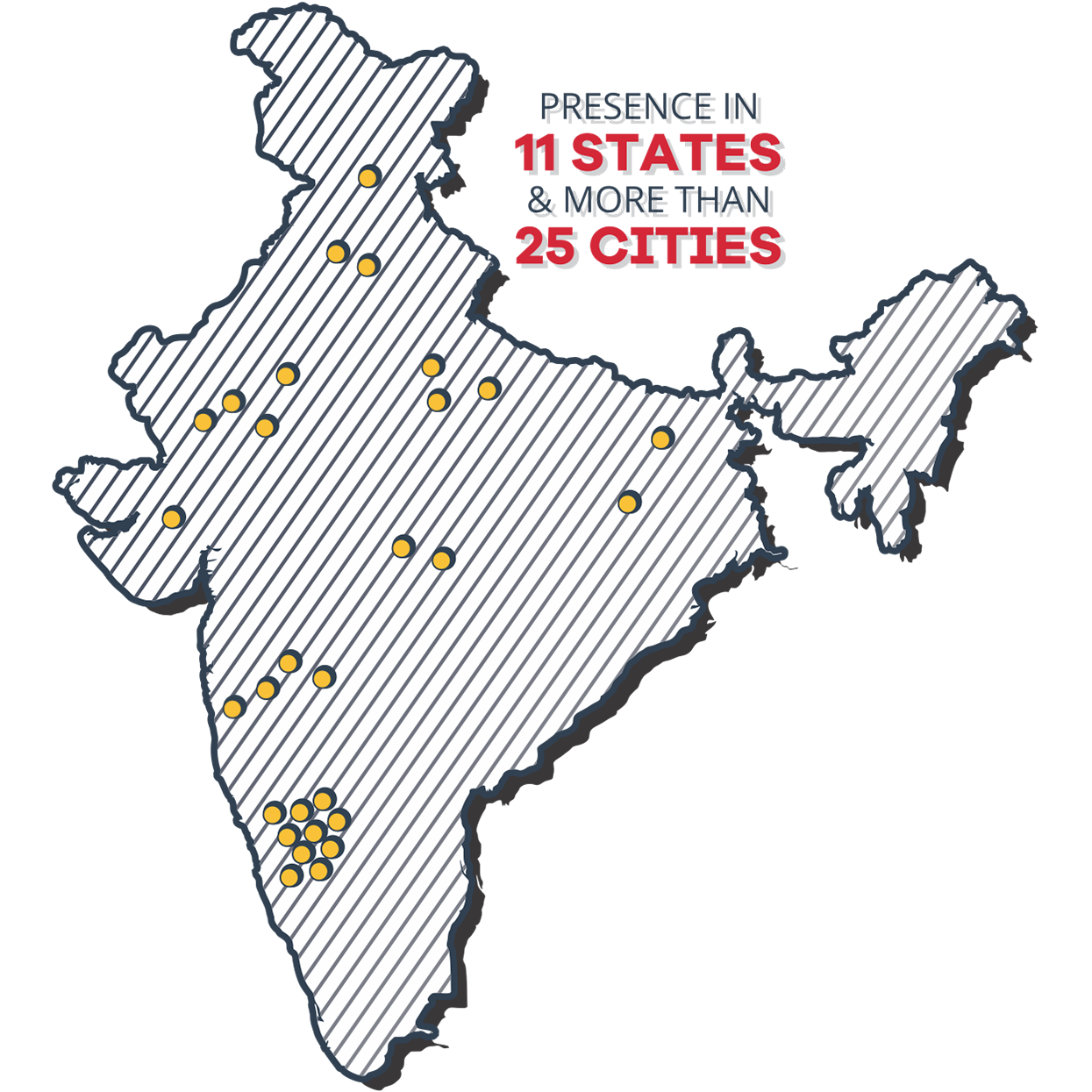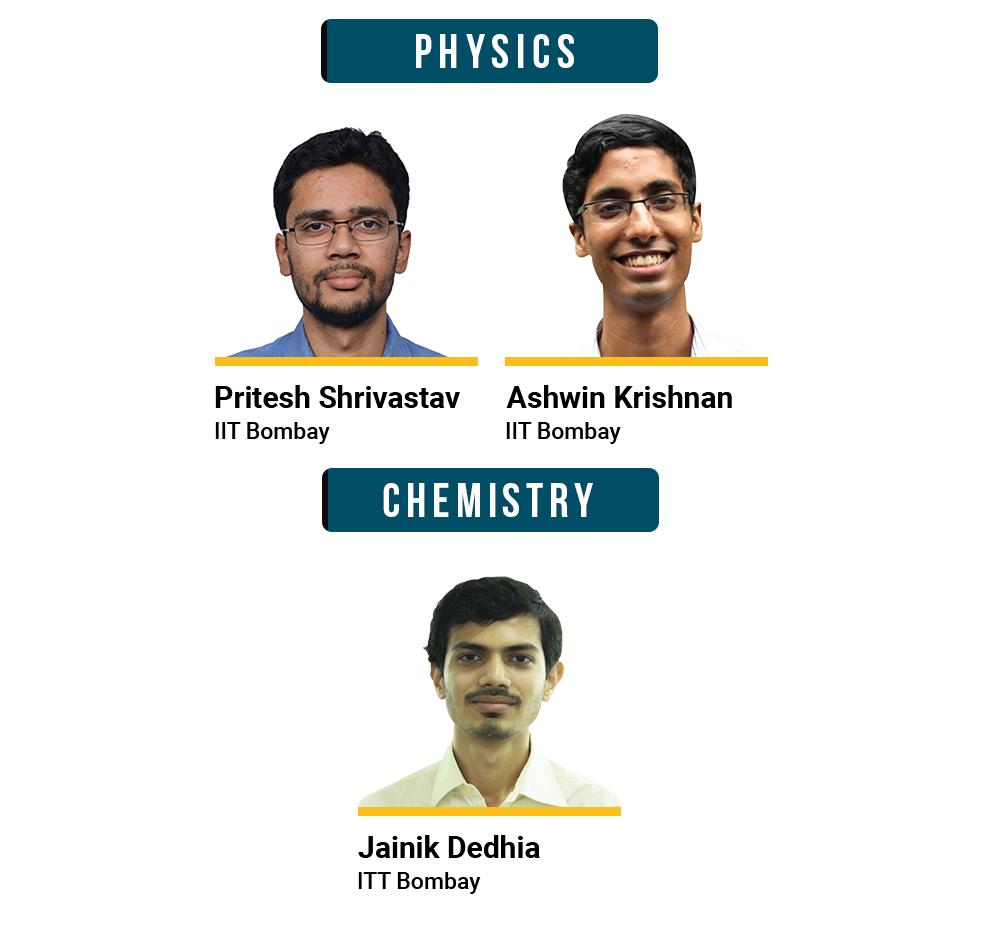 A World-Class Classroom experience
Avanti's Smart Gurukul experience has been carefully designed to ensure that every student achieves their full potential. Avanti has India's best selection rate at IIT JEE and several national competitive exams and is the only national coaching player to provide world-class care, teacher quality and individual attention.
Teaching Methods from the IITs and Harvard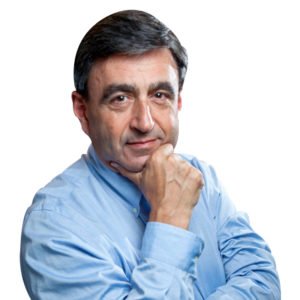 Internationally recognised scientist and researcher. Pioneer of the peer-learning pedagogy, now implemented by schools across the world and at Avanti.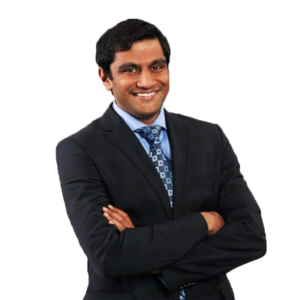 Co-founder and Curriculum Head
He was awarded the Draper Richards Kaplan Fellowship and Echoing Green Fellowship in 2012 for his work at Avanti. Before starting Avanti, Akshay served on the founding team of HeartFlow, a medical diagnostics company. Akshay graduated from IIT Bombay with a degree in Chemical Engineering and was enrolled in the MBA program at Harvard Business School.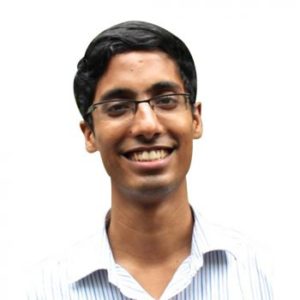 Prior to joining Avanti, Ashwin completed a two-year fellowship with Teach For India. After the fellowship, he also led the Mumbai Alumni Chapter of Teach for India. He graduated from IIT Bombay with a Mechanical Engineering degree and a minor degree in Management.
Avanti's Smart Gurukul Methodology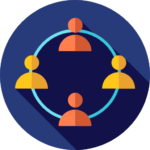 Small Batches and Individual Attention
Avanti has a batch size of 25-30 which enables us to give individual attention to each and every student. Individual learning plans are designed and tracked for each student based on aspirations and academic level
Our success is determined by the performance of each and every student and not only our top ranks at the JEE and NEET. Every student is equally important to us.  At the beginning of the year, we set a "Stretch Goal" for each student. This is based on our diagnostic test and the student's performance in class. For some, this could be a State Engineering/Medical College, for others it could be the NDA exam and for some, it would be the NITs, IITs or AIIMS.
The students' in-class participation and test scores. is tracked regularly. The child undergoes rigorous yet balanced entrance exam training. As the students make progress, the "Stretch Goal" is changed to match his current performance.  These realistic goals help us to coach the student for success without putting excessive pressure on the student.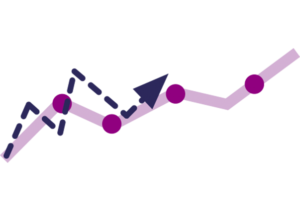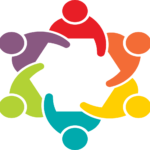 Focus on Self-Study and Group Learning
At Avanti we give great importance to self-study and in developing self-reliant learner. At the same time, our classrooms are structured such that our students work in groups on certain sets of problems and are asked engage in group discussions with their peers to come out with the best problem-solving methods for some of the toughest questions.
Learning Materials created by IIT/NIT alumni
Avanti's curriculum is created by experts from IIT/NIT. Each homework exercise contains questions distributed according to level of difficulty and contains large collection of questions to practice concepts learnt in the class.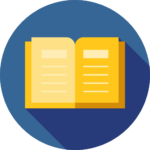 How the Class is Structured
Technology that Connects Students, Teachers and Parents 24/7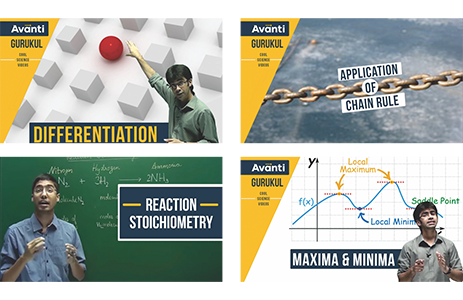 24/7 access to HD videos: Every Avanti student has 24/7 access to our online portal Digital content with over 400 hours of HD videos to take home and use in class.
In class
Video content with demonstrations and simulations
We teach problem-solving not rote memorization
Questions practiced in-class not left for homework
At home
"Revise" the entire class online on our LMS
Attempt practice tests at home
100% visibility on teaching and testing schedule
All India Test Series –  Avanti's JEE tests are designed to be accurate predictors of student performance on the IIT JEE Mains and Advanced. Our IIT-JEE, NEET preparation programs offers students:
85 Chapter Tests
12 Major Tests
12 Full syllabus tests
Can be taken online and offline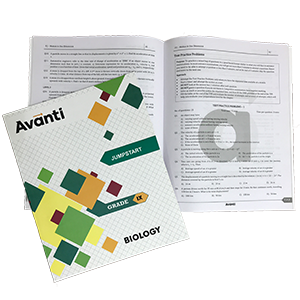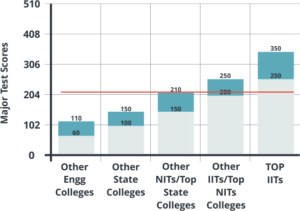 Personal Performance Tracking:
Online portal for self-study and performance tracking accessible on laptops, tablets and smartphones.
Compare individual and batch performances with other students across India.
Individual Performance Analysis
Guidance on what topics to prepare better
Guidance on how to improve test-taking strategies
SMS Based alerts for Parents
Parents are sent regular SMS based updates about test results and students attendance.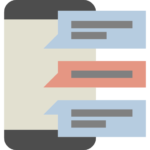 KLE College, Mumbai
KLE college is committed to excellence and equity in education with a  mission is to connect students to college success and opportunity.

DRT A.E. Kalsekar College, Thane
A.E.Kalsekar Degree College was started in the year 2001 by Daar-ul-Rehmat Trust for helping the minority population of Kausa-Mumbra who faced problems in acquiring quality education.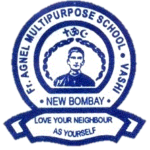 Father Agnel's, Navi Mumbai
Fr. Agnel Multipurpose School was established in 1982 with the objective of providing comprehensive education from Nursery to Secondary Certificate Examination to children of all classes and communities from Navi Mumbai area

National Kannada Education Society, Mumbai
NKES was established in 1939 with a view to impart education to Kannada population in the city of Mumbai and has won many awards and recognition till date

Daar Ul Rehmat Trust, Thane
Daar-Ul-Rehmat Trust is a Public Charitable Trust, registered vide Reg. No. B-1351(Mumbai)_ dated 4th Dec 1986. The trust is managing and running a Girl's Orphanage at Kausa, Mumbra
My child doesn't want to miss a single class at Avanti. This is the kind of relationship they have developed with the students. Hence, our love for Avanti.
One thing that helped me go through 2 years of preparation was my love for Science. I enjoyed studying and solving problems.
I was always curious to look at my test results and spent a lot of time in analysing my mistakes. This prevented me from repeating the same mistakes in my exam.