IIT-JEE (Class XI-XII)
A program that focuses on preparation for IIT JEE/CET and Boards for Class XI and XII students
Our Focus
The focus of the program is to provide students with a balanced preparation of Boards, IIT-JEE Main and Advanced, CET, BITSAT and other Engineering Entrance Exams. In order to perform well in the JEE exam, students are given the best study materials, guidance from graduates of top engineering colleges, and an environment where they can flourish. The JEE exam has only become more and more competitive through the years. This program ensures that through regular rounds of JEE mock tests and our All India Test Series, every student's performance is tracked. It is ensured that each student gets proper support for constant improvement and complete understanding of the exam format. With small, engaging batches and expert guidance, every student's class time and study time can be utilised to its fullest. There is a strong focus on conceptual understanding, so that no matter what the exam format, our students are able to apply concepts to excel.
Our Programs
Prepare for your exams with India's most loved teachers.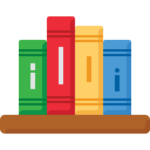 Comprehensive coverage of JEE and Boards
18 contact hours per week with our expert faculty from India's top colleges

Course plan that is aligned with PU and School to reduce stress on students

Regular Doubt Solving – Doubts are solved regularly during classes. Additional doubts can be asked after the class.

Practice Material and Question Banks: Exhaustive study material with over 11000 practice questions is provided.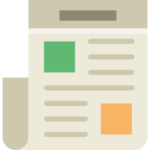 Regular, high-quality tests with detailed reports
75 Chapter tests – Weekly Tests are conducted to test the concept of each topic

All India Tests – More than 26 Major tests which include entire syllabus covered are conducted. The ranks are indicative of performance as compared to students all over the country
India's best digital learning content
1000 + HD Concept Videos which can be accessed at home online or offline.

SMS alerts keep parents informed about class schedules, tests and test reports

Avanti Digital Learning and Tablets – All classroom students are provided access to Avanti Learning Portal where they can take online tests, see diagnostic reports and watch all the chapter videos.