10 Tips and Tricks on how to crack IIT JEE– Sundar Pichai, N R Narayan Murthy, Satya Nadella, Sachin Bansal, Binny Bansal, Vinod Khosla are amongst the stalwarts that India has produced. These great leaders share one mutual aspect; they all are "Engineers".
Though we see many memes floating around the social media mocking engineers for being engineers, we cannot deny the fact that engineers go through one of the toughest, rigorous yet interesting curriculum, with an endless number of college hours, subjects, and assignments.
Also, today's distant dream of settling on Mars is steadily moving ahead because of advanced engineering and sister fields. We come across engineering marvels on a day to day basis, whether that is a tip of a pen or a massive Airbus 380 soaring high in the sky. As Leonardo da Vinci said, even "The human foot is a masterpiece of engineering and a work of art". That's the influence engineering has on us and our civilization.
So, 15th September is celebrated as the Engineer's day in India to pay tribute to one such legendary engineer, Sir M. Visvesvaraya (1861-1862). In today's times, at least in India, engineering education is interchangeably used with IIT's and NIT's, and to fetch a seat in one of the most prestigious engineering institutes in India today, "The IITs and the NITs", one must successfully clear, the dreadful "IIT JEE ADVANCED/MAINS Exam", which is touted to be a Herculean task in itself. But, thousands of students from across the country make it to these premier institutes working tirelessly day in and day out. With a number of returns that these institutes offer, essentially, makes the painstaking preparation phase, totally worth it. This Engineer's day, we present to you 10 handy tips and tricks on how to crack IIT JEE.
IIT JEE Main Online Test Series
Improve your JEE Main score by 20% by practicing JEE Mock Tests.
Take your first FREE Mock Test Now!
1. Have a plan and stick to it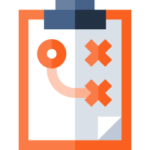 The very first step to be successful at anything is to get focused. You should have a plan and a fixed routine, in which you strike a balance between everything, depending on your strengths and weaknesses. Be judicious in deciding the time you put for your preparation, your sleep and other daily activities. You should be diligent, remember that there are thousands of students preparing along with you, thus to ensure that you are a step ahead, you should be industrious and focused: it will help you to secure a good rank in your final exam.
2. Do not waste time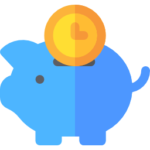 It shouldn't be the case that when you realize that time is money; it has slipped out of your hand. With distractions appearing at every blink of an eye, you should become oblivious to them. Facebook, Whatsapp or other social media handles can have a negative impact on your preparation. So, keep them away for the time being. Though some groups on Facebook or Google+ can be helpful keeping in mind your preparation, you should restrict yourselves to them. Also, friends can be a distraction so be wise in choosing your friends for these 2 years of preparation.
3. Develop a genuine liking for the subjects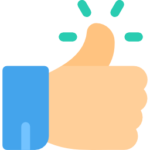 IIT JEE preparation won't be an arduous task if you develop a natural liking for the subjects. Learning will be fun and you will start enjoying it even more. You will develop a knack for problem-solving as well. 
4. Self-study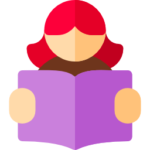 You have a reached a point in time, when no spoon feeding will be done. You should learn to help yourselves and self study, apart from school and coaching classes. A regular study of 6-7 hours apart from coaching classes and school will be fruitful.
5. Don't miss important topics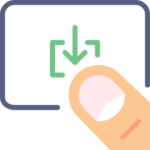 Though the whole portion is important for the exam; you will realise that there are a few topics which are omnipresent in bits and parts scattered throughout the syllabus. You should definitely not miss those. They will also give you an upper edge over other topics also. Topics like mechanics, kinematics, electricity, magnetism, mole concept etc should be thoroughly prepared for the exam.
6. Get conceptual clarity
Make sure that all your basic concepts are cleared well in advance. Your base has to be strong and you should practise these concepts harder. IIT JEE is all about having a strong grip over the concept and is not like board exams where you can memorize the answers and replicate the same thing.
7. Focus on problem solving speed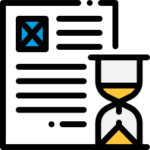 You should grill yourselves with a lot of numerical problems every day. Also as you solve these problems, try innovating your approach. Say a problem can be solved using a X method but it can be solved using a Y method more quickly. Try to look for alternate approaches which can help you to save time and will indirectly sharpen your intellect as well. By the time the exam approaches you should be able to look at a problem and recognise its type and approach in a whisker.
8. Practice mocks
You tend to react differently when you are under a time pressure, you cannot help it, but you can get used to it by writing a few mocks, which will help you get acquainted with the online system and boost your preparation. Practising mocks will also help you develop time management skills, which are of premier importance when we talk about competitive exams. Joining an online test series is highly recommended. It will help you judge your preparation and keep an eye on the competition as well.
9. Seek expert guidance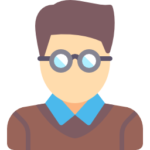 Find a mentor, who can guide you with sums, doubts, tricks, probably help you analyse your performance or simply a motivator, because you will needs tonnes of motivation as you gear up for the IIT JEE.
10. Be calm Be fresh Be active
You should be at the prime of your intelligence when you appear for competitive exams, so to keep yourselves fresh, you can engage in some physical activity. This will help to keep your brain alert and engaged, as you prepare. Do not compromise on your sleep; it can act in a negative direction. Also, learn to be calm and composed, there can be surprises coming your way, but you should calmly deal with them and emerge victoriously.
These are some tips and tricks on how to crack IIT. We hope you practice hard and score well in your exams. All the best!!!