IIT Delhi
THE CAMPUS

Indian Institute of Technology, Delhi is one of the fifteen IITs created to be in Centres of Excellence for training, research and development in Science, Engineering and Technology in India.
The campus is of 325 acres located in Hauz Khas, South Delhi and is surrounded by the beautiful Hauz Khas area and monuments such as Qutub Minar and Lotus temple. The inside of the campus resembles a city with gardens, lawns, residential complexes and wide roads. The campus has its own water supply and backup electricity supply along with shopping complexes to cater the daily needs of residents.
Since its inception, over 35,000 have graduated from IIT Delhi in various disciplines including Engineering, Physical Sciences, Management & Humanities and Social Sciences. Of these the number of students who graduated with BTech degree is over 11,970. These alumni today work as Scientists, Technologists, Business Managers and Entrepreneurs. There are several other alumni who have moved away from their original disciplines and have taken Administrative Services, active Politics or are with NGO's. In doing so, they have contributed significantly to the building of this nation, and to industrialisation around the world
Established
Established as College of Engineering in 1961 the institute was later declared as an Institution of National Importance under the "Institutes of Technology Amendment Act, 1963" and was renamed as "Indian Institute of Technology Delhi". It was then accorded status of a deemed university with the power to decide its own academic policy to conduct its own examinations and to award its own degrees.
Admission
The Department offers a four-year B.Tech. Programme and a five-year dual degree Programme in Biochemical Engineering & Bio-technology. Under the five-year dual degree Programme both B.Tech. and M.Tech degrees are awarded after 5 years.
Courses Offered
IIT Delhi offers a Bachelor of Technology in 9 areas that include ( also mentioned below is the Closing Rank for each in General category ) :
IIT Delhi has 11 multi-disciplinary centres. An inter-disciplinary center differs from a department in the fact that it deals with an overlap of two or more disciplined of engineering or science.
Factors Determining JEE Advanced 2017 Cutoff for IIT Delhi
The following points will be considered by the admission committee while preparing the JEE Advanced Cutoff 2017 for IIT Delhi:
Total number of participating applicants.
Difficulty level of the examination.
Number of questions asked in the exam.
Performance of the applicants in the examination.
Previous year's cutoff trends.
Scholarships
Innovations at IIT-Delhi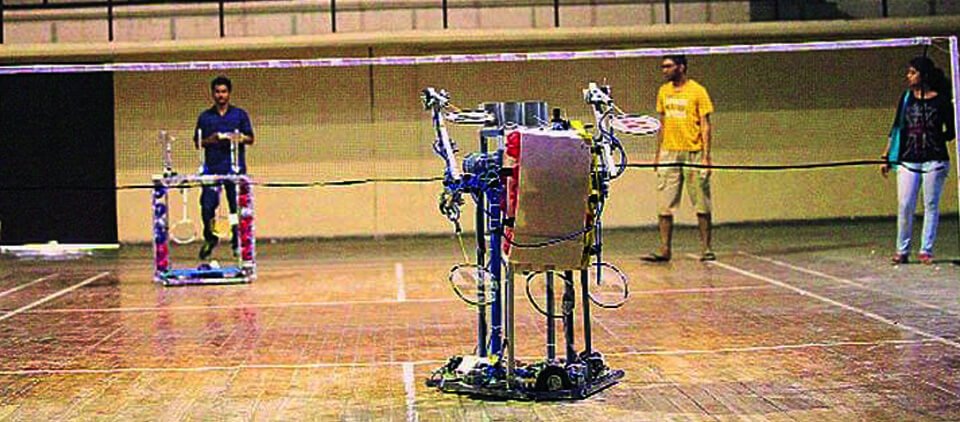 FITT is an industrial interface organization. It was established at the Indian Institute of Technology Delhi (IIT Delhi) as a Registered Society on 9th July 1992. The mission of FITT is to be an effective Interface with the Industry to foster, promote and sustain commercialization of Science and Technology in the Institute for mutual benefits. For twenty five years now, FITT has been in a mission mode for effecting the interface between the Institute and the industry and has been devising innovative ways to create partnerships and linkages with business and community to enable knowledge transfer for common good.
Pfizer- IIT Delhi Innovation and IP Program (PIIP)
Pfizer and IIT Delhi have come together to launch an Innovation and IP Program under its CSR activity. Under the bilateral MoU, the program is operated by Foundation for Innovation and Technology Transfer (FITT) at IIT-Delhi to (i) create intellectual property based innovations / new business in the Healthcare sector – through the incubator route, and also (ii) support / promote creation of new Intellectual Properties in that sector.
Facilities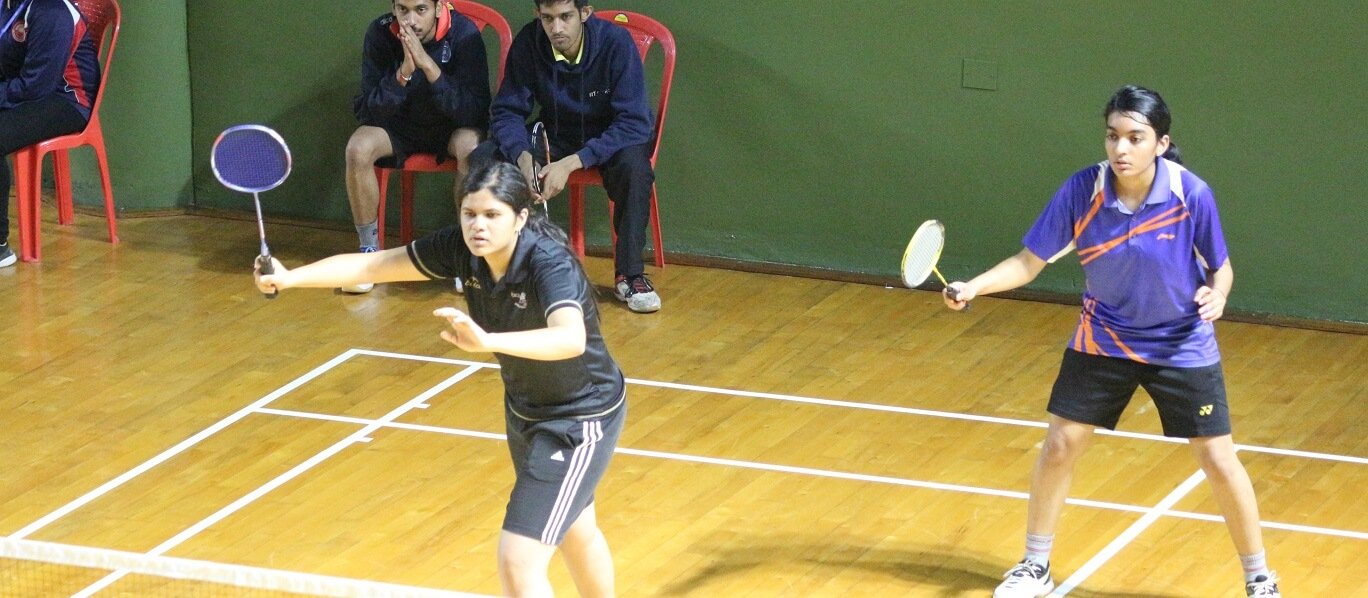 The IIT-D campus is divided into four – zones:
Student Residential Zone
Faculty and Staff Residential Zone
Student recreational area that includes the Student Activity Centre (SAC) which has the football stadium, cricket ground, basketball courts, hockey field, lawn tennis courts and swimming pool.
Academic Zone that includes department offices, lecture theatres, libraries and workshops.
Hostel Facilities
The students is residential zone is divided into two main sectors, one for boys hostel and another for girls hostel.
There are 13 hostels, 11 for boys and 2 for girls. All the hostels are named after mountain ranges in India.
Other facilities
Awesome internet connection with speed of 12 Mbps, short path to academic area with free bus service, fully ac academic area as well as hostel common rooms(central ac system will be installed till 2018 in all hostel rooms).
Also includes – Athletic Ground, Cricket Ground, Hockey Ground, Football Ground, Clay & Synthetic Tennis Courts as well as Basketball courts. And lastly, gyms.
Extra-Curricular Activities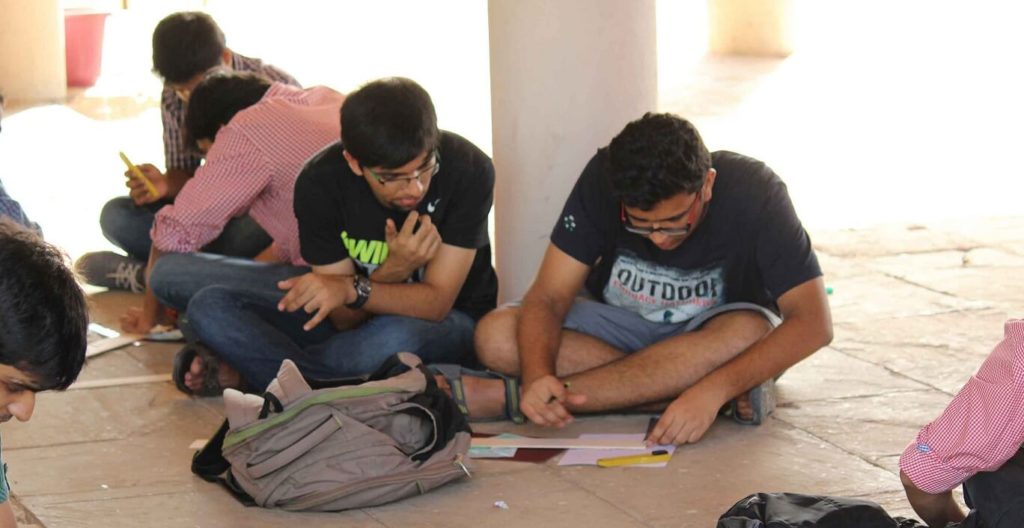 While there are a number of student bodies in IIT Delhi each with its own set of responsibilities. The highest student body in IIT Delhi is the Student Affairs Council. All other student boards are included under the SAC. The Student Activity Centre (SAC) is a part of the Student Recreation Zone in IIT Delhi.
The SAC is for the extra curricular activities of the students. It consists of a gymnasium, swimming pool, pool and billiards room, squash courts, table tennis court. The SAC also has open air theatre concerts where concerts are hosted. Students can use the radio broadcasting facility HAM.
BRCA stands for the Board For Recreational and Creative Activties. It consists of ten clubs that conduct events – competitive and non-competitive throughout the year in IIT Delhi. BRCA also conducts Rendezvous each year, which is one of the largest college cultural festivals in India.
Under new structure, the BRCA consists of 9 clubs: Literary Club, Debating Society (DebSoc), Dramatics Club, Dance Club, Music Club, Photography and Films Club (PFC), Indoor Sports Club (ISC), Quizzing Club (QC), the Fine Arts and Crafts Club (FACC), in addition to the Society for the Promotion of Indian Classical Music And Culture Amongst Youth SPIC MACAY Delhi. Each club has a hostel representative working under the aegis of the hostel cultural secretary.
The other student council is the Co-curricular and Academic Interaction Council (CAIC), which deals with the academic and co-curricular activities of the students. There are 45 student representatives to the CAIC: 22 from the UG students and 23 from the PG students, apart from 2 representatives from each co-curricular body. The co-curricular activities under the CAIC are:
Robotics Club
Entrepreneurship Development Cell
Technocracy (consisting of Astronomy Club, Economics Club, Electronics Club and Tech Workshops)
Automobile Club (consisting of Formula SAE, Mini Baja, and HPV)
The annual technical festival of IIT Delhi, Tryst is organised by the CAIC.
Sports Activities
BSA is the Sports Board of IIT Delhi. It provides facilities for many sports such as Aquatics, Athletics, Badminton, Basketball, Cricket, Football, Hockey, Lawn tennis, Squash, Table-Tennis, Volleyball, Weight Lifting. The Board Council consists of President, Vice-President, Sports Officer, Sports Administrators. Also there are the posts of General Secretary and Deputy General Secretary, the candidates for which are elected from amongst the students by themselves. Besides this, there are 13 sports secretaries, one from each of the 13 hostels.
The Board monitors the sports domain of the institute. It is responsible for maintaining the sports grounds of different sports, conducting Inter Hostel sports competition, participation of IIT Delhi in InterIIT Sports Meet (the annual sports event of all the IITs).
Apart from this, BSA is also responsible for conducting Sportech, the annual Sports Festival of IIT Delhi.
Institute Festivals
"Tryst" is the annual technical festival of Indian Institute of Technology, Delhi held in February and March. The festival is largest technical fest of North India with huge footfall of more than 45,000 people around the globe. It is one of the largest and highest acknowledged technical festival of North India and it serves as a perfect launchpad for technology enthusiasts to showcase their intelligence and inventiveness and is a massive platform for various activities.
"Speranza" is an annual Youth Festival held for a course of three-days during the spring semester. The event was introduced to commemorate IIT Delhi's 50th anniversary. The festival is primarily aimed at youth and student development promoting positive lifestyle and aims at motivating students to engage in productive activities.
The biggest event though, is "Rendezvous", which is the annual cultural fest of the Indian Institute of Technology, Delhi. It is a four-day long event held at the end of October. Every year it draws a footfall of about 50,000 (more than "Tryst") from more than 350 colleges across the country. It has attracted major sponsors and extensive media coverage over the years. Renowned artists and celebrities like Javed Ali, Ranveer Singh, John Abraham, Anushka Sharma have performed in this festival.
Academic year ends with an annual function of hostels known as 'House day' in which the passing out batch and the freshers give various cultural performances and awards are distributed for outstanding contribution to various hostel activities.
You can view the event videos on YouTube link –
Top Recruiters
Average package
In 2016, around 200 companies visited the campus and offered jobs for 350 with most students getting technical profiles. Over 40 students received international offers with at least 20 of them receiving basic annual pay of $1,00,000 (around Rs 66 lakh) during the first phase of the campus placement.
"There was a surge in international offers this season with at least 20 students being offered over USD 100,000 base pay. Forty students bagged international offers for jobs in USA, Singapore, Japan and Taiwan," said an IIT official.
What's not great about it?
While the overall environment there is pretty healthy, it gets much more competitive at times, making even a confident students' confidence fade away. Because best of the best are performing, if any student lack behind, it hits him / her right away creating a sense of fear at times.
At IIT-D, you will get opportunities for better projects than anywhere else. You will have the best equipments for studies and best of the best Cultural and Technical festivals of the country. You will have many opportunities to showcase your talent and achievements. Go ahead and use your time wisely. Live your dreams!