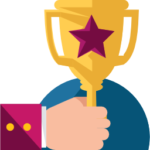 JEE Main 2016 Topper – Joint Entrance Examination Main (JEE main) 2016 ranks were declared on June 23, 2016 and the Delhi boy Deepanshu Jindal was JEE Main 2016 Topper. It is important to note that the All India Rankings are based on JEE Main score (60% weightage) and Class 12 scores (40% weightage). Pratyush Maini secured the second position and Rajesh Bansal secured the third, as boys locked out the top 10 positions. Of the top 1,000 ranks, girls secured only 147. Admissions to BE and B Tech courses in engineering colleges like NITs and IIITs are made on the basis of these rankings.
JEE Main 2016 Top rankers
| | | | | |
| --- | --- | --- | --- | --- |
| All India Rank | Name | City | Marks | Success mantra |
| 1 | Deepanshu Jindal | Delhi | 321 | Revise whatever is taught. I studied for eight hours daily besides attending coaching classes. I put all my energy and hard work in cracking this exam. I handled stress and pressure from studies very calmly |
| 2 | Pratyush Maini | Gurgaon | 320 | I used to give 4 to 5 hours a day for the preparation of IIT-JEE. However took time out for table tennis and lawn tennis. The sports helped me in overcoming distress. Also, I didn't focus on good rank. I think targets sometimes make you stressed and it is difficult to concentrate on studies |
| 3 | Rajas Bansal | Delhi | 304 | Managing time well is very important. Also, one should not take stress. |
| 4 | Sriram Balasubramanian | Mumbai | 315 | Focus on strengthening the concepts of PCM, along with increasing your speed and accuracy in solving questions. Do not overburden or pressurize yourself. Never get demotivated by any sort of failure. Have a positive approach and always stay self-motivated. |
| 5 | M. Prashant Reddy | hyderabad | 330 | Well-planned preparation strategy and consistent hard work are the crucial factors the helped him top the exam |
| 6 | Sai Teja Talluri | hyderabad | 345 | Do not leave any topic. Cover all the extra topics that you think would not be a part of the exam |
Success Mantra of JEE Main 2016 Topper
Have a plan and stick to it:
The very first step to be successful at anything is to get focused. You should have a plan and a fixed routine, in which you strike a balance between everything, depending on your strengths and weaknesses. Be judicious in deciding the time you put for your preparation, your sleep and other daily activities. You should be diligent, remember that there are thousands of students preparing along with you, thus to ensure that you are a step ahead, you should be industrious and focused: it will help you to secure a good rank in your final exam.
Devote time to self study
You have a reached a point in time, when no spoon feeding will be done. You should learn to help yourselves and self study, apart from school and coaching classes. A regular study of 6-7 hours apart from coaching classes and school will be fruitful.
For more study tips from IIT JEE Main Topper, Click on the link below:
Frequently Asked Questions (FAQs)