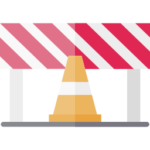 JEE Main Cut off – The CBSE Board has released the cut-off for JEE Main 2019 on April 27th and it is available online. The cut-off is the minimum marks required to qualify JEE Main 2019 to be eligible to appear for the JEE Advanced exam 2019. Cut-off marks are different for different categories. A candidate who scores marks equal to or more than the cut off marks will be considered qualified in JEE Main 2019. Only qualified candidates will be eligible for admission in various NITs and IIITs. Last year, total top 2,00, 000 rankers were eligible to appear in the next round (JEE Advanced) but this year this number has increased to 2, 20, 000. Here we have mentioned the actual JEE Main Cut-off 2017. Check here the important dates related to JEE Main cutoffs 2019, JEE Main cutoffs trends for last four years, cutoffs for 2016 of NITs, cutoffs for 2016 of IIITs and cutoffs for 2016 of GFTIs
Important dates for JEE Main Cut off
| | | |
| --- | --- | --- |
| S.No. | Events | Dates |
| 1 | JEE Main 2019 Paper 1 & 2 Offline exam | April 2, 2019 |
| 2 | JEE Main 2019 Paper 1 Online Exam | April 8 & 9, 2019 |
| 3 | Declaration of JEE Main cutoff score for Paper 1 (Online & Offline Exam) | April 27, 2019 |
| 4 | Declaration of JEE Main cutoff for Paper 2 | May 26, 2019 |
Factors on which JEE Main Cut off depends
The cut-off for a competitive exam like the JEE Main depends on the following factors:
Number of applicants: Possibly with the increasing number of candidates the cut-offs are bound to go high.

Level of the Question Paper: A difficult question paper will bring down the cut-offs and with an easy question paper there will be a surge in the cut-offs.

Performance of the candidates: If overall many candidates fared well at the paper, then again the cut-offs are bound to go high and vice versa.
Please note that with this there could be other reasons for a fluctuation in the cut-offs.
JEE Main Cut Off Trend Analysis
JEE Main cutoffs trend helps you to forecast the expected cutoffs for present year JEE Main. The cutoffs for  JEE Main varies every year as it depends on various factors like difficulty level of paper, number of candidates participate in the exam, the performance level of the applicants, Cutoff trends of the previous year's JEE Main exams.
JEE Main Cut-off Trends:
| | | | | | | |
| --- | --- | --- | --- | --- | --- | --- |
| S.No. | Category | 2017 | 2016 | 2015 | 2014 | 2013 |
| 1 | General | 81 | 100 | 105 | 115 | 113 |
| 2 | OBC-NCL | 49 | 70 | 70 | 74 | 70 |
| 3 | SC | 32 | 52 | 50 | 53 | 50 |
| 4 | ST | 27 | 48 | 44 | 47 | 45 |
Category-wise cut-off of JEE Mains for JEE Advanced 2019:
| | | | |
| --- | --- | --- | --- |
| S.No. | Category | Cut off | Number of Candidates qualify |
| 1 | General | 81 | 109585 |
| 2 | OBC-NCL | 49 | 60299 |
| 3 | SC | 32 | 33333 |
| 4 | ST | 27 | 16096 |
| 5 | PWD | 1 | 2114 |
| | Total | – | 221427 |
JEE Main Cut Off for NITs, IIITs, and GFTIs
JEE Main Cutoffs 2018 for NITs
| | | | |
| --- | --- | --- | --- |
| S.No. | Institute Name | Opening Rank | Closing Rank |
| 1 | NIT Bhopal | 6 | 27275 |
| 2 | NIT Agartala | 36 | 282713 |
| 3 | NIT Jaipur | 8 | 27987 |
| 4 | NIT Hamirpur | 54 | 87902 |
| 5 | NIT Calicut | 11 | 28679 |
| 6 | NIT Allahabad | 4 | 28453 |
| 7 | NIT Durgapur | 69 | 45159 |
| 8 | NIT Goa | 164 | 83915 |
| 9 | NIT Delhi | 58 | 19138 |
| 10 | NIT Kurukshetra | 35 | 29806 |
| 11 | NIT Jalandhar | 40 | 71301 |
| 12 | NIT Jamshedpur | 57 | 35764 |
| 13 | NIT Patna | 23 | 7891 |
| 14 | NIT Surat | 13 | 55666 |
| 15 | NIT Sikkim | 169 | 979418 |
| 16 | NIT Manipur | 18 | 459666 |
| 17 | NIT Nagpur | 391 | 32360 |
| 18 | NIT Nagaland | 12 | 42185 |
| 19 | NIT Srinagar | 74 | 252451 |
| 20 | NIT Rourkela | 15 | 71467 |
| 21 | NIT Arunachal Pradesh | 39 | 215470 |
| 22 | NIT Meghalaya | 423 | 122673 |
| 23 | NIT Puducherry | 182 | 143596 |
| 24 | NIT Mizoram | 159 | 1074213 |
| 25 | NIT Raipur | 26 | 90465 |
| 26 | NIT Silchar | 785 | 58691 |
| 27 | NIT Surathkal | 4 | 32588 |
| 28 | NIT Trichy | 57 | 26489 |
| 29 | NIT Uttarakhand | 264 | 56366 |
| 30 | NIT Warangal | 5 | 29270 |
| 31 | NIT Andhra Pradesh | 105 | 37051 |
JEE Main Cut off 2018 for IIITs
| | | | |
| --- | --- | --- | --- |
| S.No. | Institute Name | Opening Rank | Closing Rank |
| 1 | IIIT Kota | 276 | 27240 |
| 2 | IIIT Guwahati | 1396 | 27928 |
| 3 | IIIT Gwalior | 89 | 17860 |
| 4 | IIIT Allahabad | 70 | 16198 |
| 5 | IIIT Sonepat | 587 | 28667 |
| 6 | IIIT Kalyani | 338 | 32430 |
| 7 | IIIT Lucknow | 650 | 23216 |
| 8 | IIIT Kurnool | 243 | 33862 |
| 9 | IIIT Dharwad | 225 | 29996 |
| 10 | IIIT Manipur | 2179 | 40661 |
| 11 | IIIT Jabalpur | 168 | 25501 |
| 12 | IIIT Una | 136 | 30886 |
| 13 | IIIT Tiruchirappalli | 57 | 25229 |
| 14 | IIIT Vadodara | 168 | 27270 |
| 15 | IIIT Allahabad | 70 | 16198 |
| 16 | IIIT Kancheepuram | 142 | 30344 |
| 17 | IIIT Kottayam | 297 | 29215 |
JEE Main Cut off 2016 for GFTIs
| | | |
| --- | --- | --- |
| S.No. | Institute Name | Closing Rank |
| 1 | Institute of Infrastructure, Technology, Research & Management | 34156 |
| 2 | J.K. Institute of Applied Physics & Technology, University of Allahabad | 35185 |
| 3 | Institute of Technology, Guru Ghasidas Vishawavidyalaya, Bilaspur | 53965 |
| 4 | Birla Institute of Technology, Mesra | 51314 |
| 5 | Assam University, Silchar (Assam) | 109928 |
| 6 | Mizoram University, Aizawl | 52602 |
| 7 | Sant Longowal Institute of Engineering and Technology, Longowal | 54300 |
| 8 | National Institute of Electronics and Information Technology | 37552 |
| 9 | School of Engineering, Tezpur University, Napaam | 53916 |
| 10 | School of Planning and Architecture, Vijaywada | 4369 |
| 11 | Shri Mata Vaishno Devi University, Katra | 54397 |
| 12 | School of Planning and Architecture, I.P. Estate | 2292 |
| 13 | Indian Institute of Carpet Technology, Bhadohi | 53311 |
| 14 | Indian Institute of Crop Processing Technology, Thanjavur | 49647 |
| 15 | Gurukul Kangri Vishwavidyalaya, Haridwar | 50951 |
| 16 | School of Planning and Architecture, Bhopal | 4089 |
| 17 | National Insitute of Foundary & Forge Technology, P.O. Hatia | 52253 |
Frequently Asked Questions (FAQs)